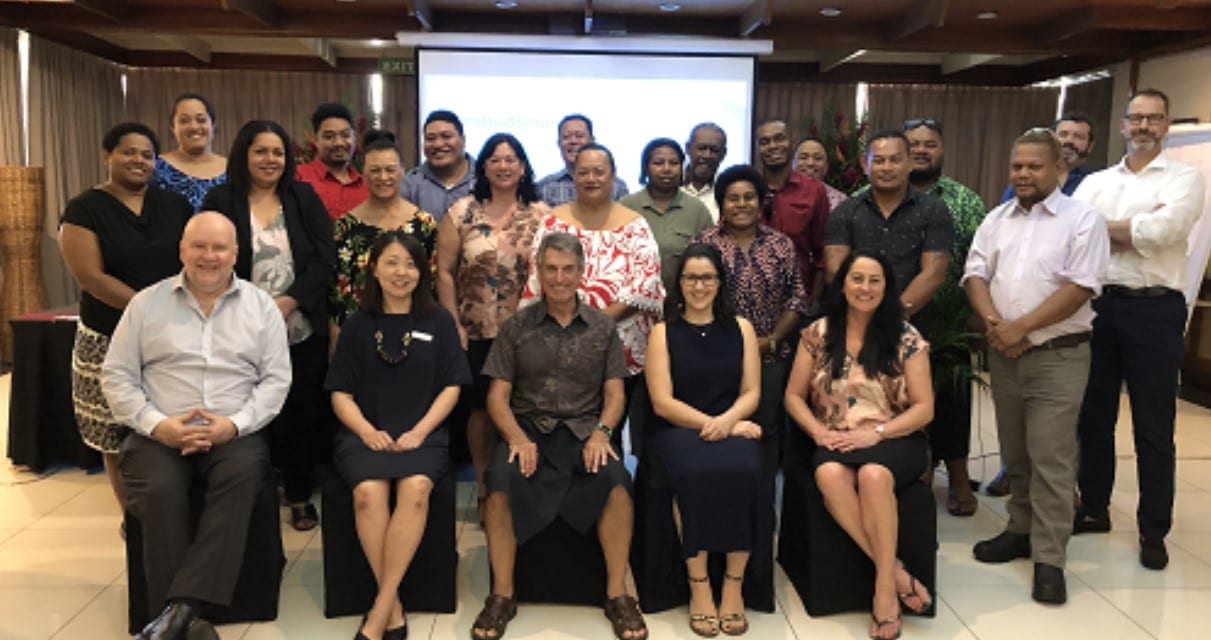 On 31 July 2019 and 1 August 2019 our two senior investigators, Liz Nootai and Joyce Ingram, attended Investigator Training hosted by the New Zealand Chief Ombudsman, Peter Boshier. The training was held at the Tanoa International Hotel in Nadi, Fiji.
The main facilitators of the training were from the Office of the Commonwealth Ombudsman – Director of Operations (North), Shirley Tong, Victorian Ombudsman Office – Strategic Advisor, Amanda Wilczynski, Energy and Water Ombudsman of Western Australia – Director of Energy and Water, Marcus Claridge and NZ Office of the Ombudsman – Principal Advisor, Tracey Harlen. We also had presenters from United Nations Human Rights, United Nations Development Programme and Anti-Corruption.
The two-day training took the investigators through a live case from the assessment through to the final opinion. The techniques and advice given by the experts have already proven to be useful within our local office they have been used to on current cases.
Takeaway from this workshop
• The network of friends and Ombudsman family that our office now has within the Pacific.
• That the message to an agency is of collaboration and not to lay blame.
• Sharing experiences with other investigators – for e.g our investigative experiences in the Cook Islands are so much different to those in Papua New Guinea.
Thank you Chief Ombudsman, Peter Boshier for allowing our office to be part of this training initiative.